Gain more clients and earn more money:
Learn new skills on our Angelslocks accredited hair extension courses. If you are a hairdresser wishing to learn a new skill then our Full Course is what you will need. If you are already qualified in the art of hair extensions wishing to learn new methods then our Conversion Courses are perfect for you.
You will leave our courses feeling fully confident as all of our courses include both theory and practical using live models as we believe in delivering a thorough knowledge in ALL aspects from initial consultation and application right through to aftercare, styling and cutting.
Free course kit and colour ring provided
Once you have completed your course you will be provided with your accredited certificate, tools you need to complete your installations plus your step by step course guide. As well as all of this we also offer ongoing support so you can relax as we have everything covered to help you every step of the way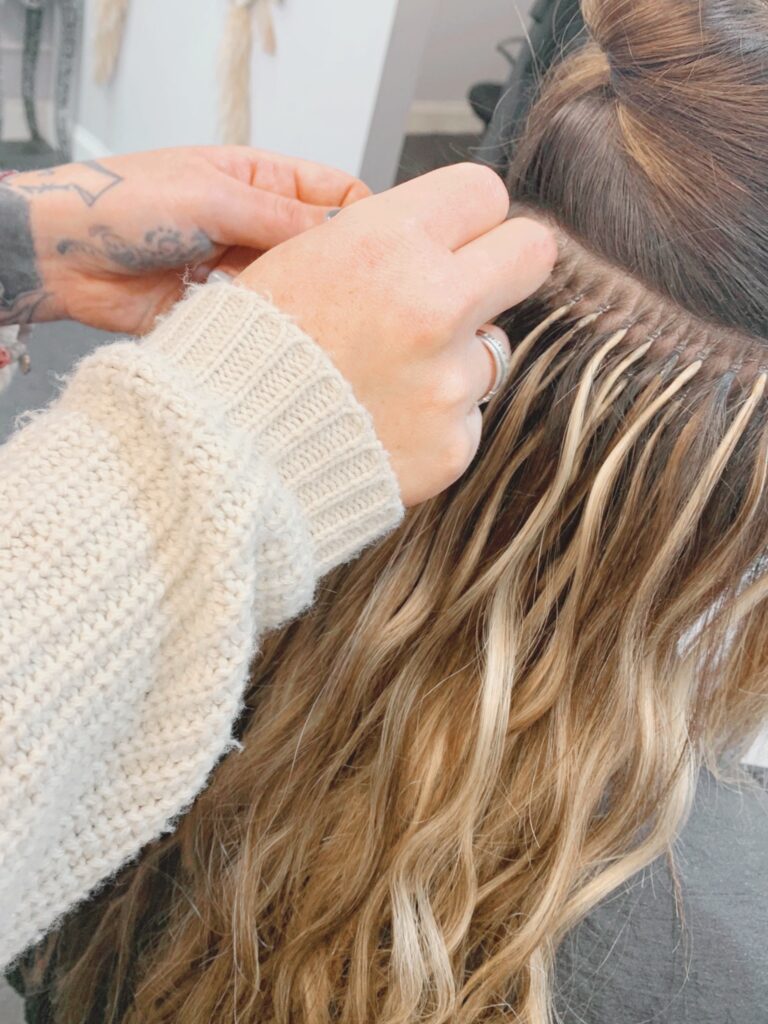 The Courses That We Offer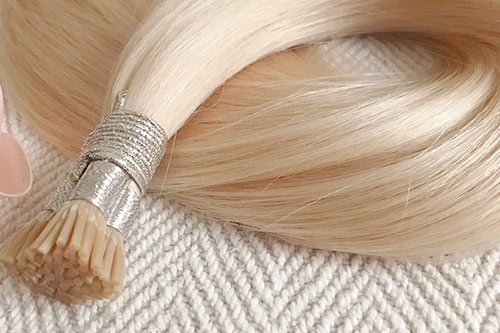 Tiny Tips
Full Course - £495
Conversion Course - £295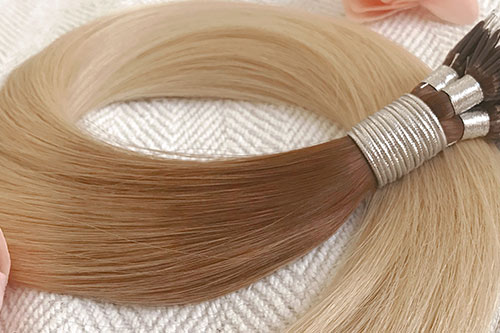 Nano Tips
Full Course - £495
Conversion Course - £295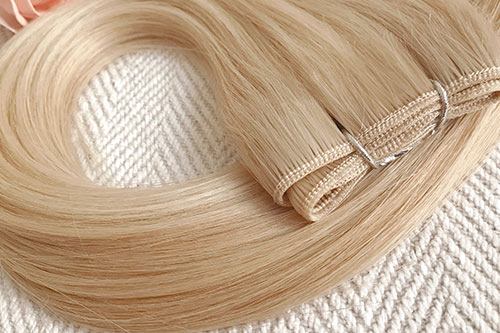 Wefts
Full Course - £395
Conversion Course - £295
Flexi Tapes
Full Course - £395
Conversion Course - £295
DID YOU KNOW: You can SAVE £95.00 when you book one of our 2 method conversion courses at £495.00!
All of our courses are run weekly on a Monday.
If you are unsure which course would suit your needs please feel free to contact us either on 01795 661374 or email us at [email protected] so that we can go through the options with you and help you to make the right choice.
Please call us on 01795 661374 to discus which course you would like to do and we will let you know our closest date with availability. When booking we take a £50 deposit towards the cost of the course.
Looking to Do The Training Course In Your own Salon?
We can also visit your salon and train you team! Prices for this may be different from what's displayed on the website, due to travel costs and any overnight occomodation costs required.

Please call us on 01795 661374 to see how we can help you to grow your hair extension business.
Where Do The Courses Take Place?
We run our own salon on the Isle Of Sheppy, which is where we hold our courses.
Our Full Address is 3 -5 High Street, Sheerness, Kent, ME12 1NY.
Parking:
We recommend parking at Hope Street Car Park
Address: Hope Way, Sheerness ME12 1BF
Angelslocks Hair Extension Course Reviews
I have done 3 methods of extensions with Angelslocks and i have been extremely happy with the courses. Adrienne was excellent and everything was well explained. Myself and colleagues feel confident in offering flexi tapes, tiny-tips and locks and weave.
In the run up to doing the courses I have exchanged
Many emails with Angie who has been a great support and responds quickly to any question I had. Strongly recommend Angelslocks!!! Xxx thank you to Angie and Adrienne!! Xx
Danielle Skeats
I Did a Weave hair extensions course with Angelslocks this week and I have to say it was one of the most knowledgeable and best courses I've been on!
The ladies were so friendly and kind I can't rate them enough and knowing I'll get on going help and support with them is great! Already use the hair and it's absolutely beautiful so silky and thick and lasts and lasts!! Xxx
Georgia Rose
Just a note to say THANK YOU for the course on Monday, both Angie and Adrienne were clear, accommodating and thorough in their delivery of the AngelsLocks conversion course. My partner and I left feeling informed, confident in the new techniques and as though we had a solid ongoing support network in the future.
Thanks ladies!
Daniella / London
I attended a course to learn tiny tips & flexi tapes. Everything was explained in a lot of detail and nothing was too much trouble. I now feel very confident in offering these two methods and all my customers are over the moon with the hair and cant believe how long it lasts in comparison to other brands. The aftercare has been excellent, I often email Angie and she always provides a quick response and is very helpful. Would defiantly recommend x
Kellie Gadd